Robert Delpire
Robert Delpire (1926—2017, Paris) is a French publisher, gallerist, film producer, advertiser, and curator in the field of photography.
In 1950, aged 24 and a medical student, he founded the revue NEUF, a luxurious avant-garde cultural journal published by the Maison de la Médecine, that he financed thanks to advertisements for pharmaceuticals companies. In NEUF, he brought together literature, photography, and drawing. Without being introduced into the cultural circles of the time, he encountered writers such as Jean-Paul Sartre, André Breton, Claude Roy, Henry Miller, Jacques Prévert, with photographers such as Henri Cartier-Bresson, Robert Doisneau, Brassaï, Robert Frank, and with cartoonists like André François, which he published in his review. From his meetings with these artists, productive friendships were formed, and Robert Delpire abandoned his medical studies.
In 1953 he founded the publishing house Delpire Editeur and worked closely with artistic director, Pierre Faucheaux. Later, Delpire became artistic director of L'Œil magazine, for which he invented the graphic identity and oversaw the artistic direction for eight years.
At Delpire Éditions, he published, Henri Cartier-Bresson, Robert Doisneau, Josef Koudelka, and his great discovery, Robert Frank for whom he decided to publish a book of photographs on his trip across the United States. This book, The Americans, published in 1958 as part of the "Encyclopédie Essentielle" collection, was a commercial failure but would become a landmark book in the history of photography.
Robert Delpire also published cartoonists such as his friend André François Crocodile Tears (Les Larmes de crocodile, 1956) and Maurice Sendak Where the Wild Things Are (Max et les maximonstres, 1967).
In 1963, he opened a gallery in Saint-Germain-des-Prés at 13, rue de l'Abbaye where he exhibited photographers, illustrators and graphic designers. He also produced films, in particular, Who Are You, Polly Maggoo? (1966) and Cassius the Great by William Klein.
Robert Delpire's editorial and artistic activities were made possible, financially, thanks to the advertising agency he created in the early 1960s. This agency employed up to 140 people and for advertisements, Delpire hired his favorite photographers such as Marc Riboud, William Klein and Sarah Moon, who later became his wife. Notably, he had the Citroën contract for 15 years.
In 1982, the Minister of Culture, Jack Lang entrusted Robert Delpire with the creation of the Centre National de la Photographie (CNP). Director of the CNP until 1996, he organized more than 150 exhibitions at the Palais de Tokyo, which became the first major museum in France devoted to photography. As director of the CNP, Delpire created and directed the "Photo Poche" collection, a collection of small format books, featuring photographers' monographs at moderate prices.
Images :
Robert Delpire,  with double exposure of Inge Morath, Magnum photographer behind her Leica camera and Yin and Yang picture on wall. Paris, France. 1956. © Rene Burri | Magnum Photos
Robert Delpire and Josef Koudelka, at the Magnum Office in Paris © Marc Riboud.
Robert Delpire by Sarah Moon © Sarah Moon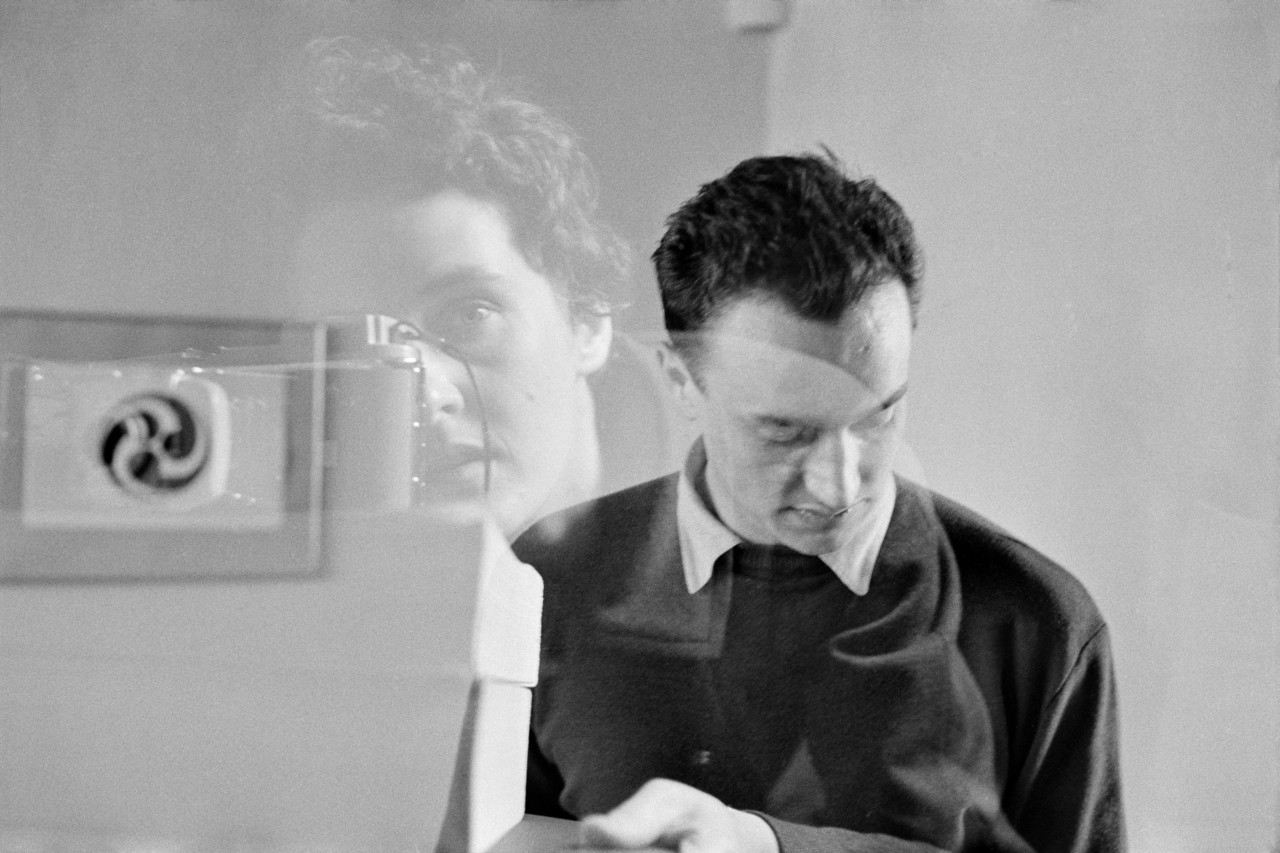 Robert Delpire with double exposure of Inge Morath, Paris, France. 1956. © Rene Burri | Magnum Photos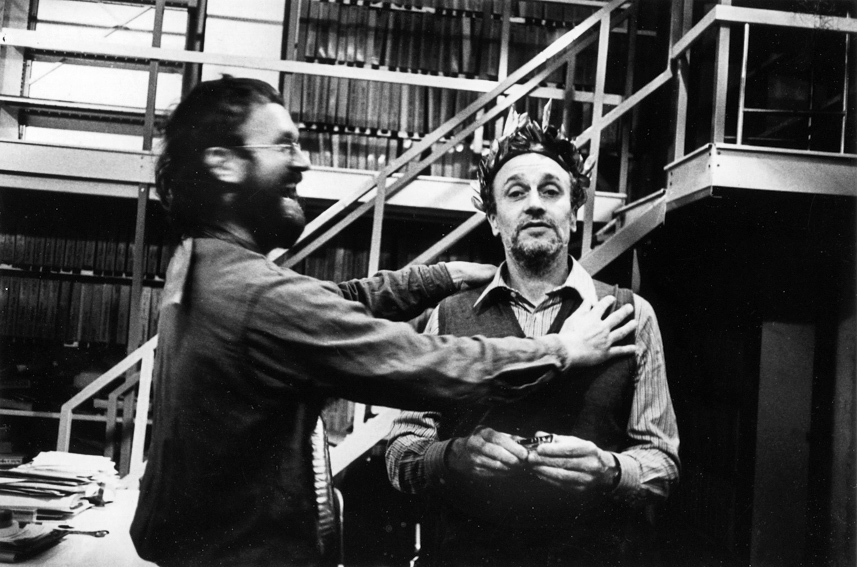 Robert Delpire and Josef Koudelka, in the office of the Magnum agency in Paris © Marc Riboud.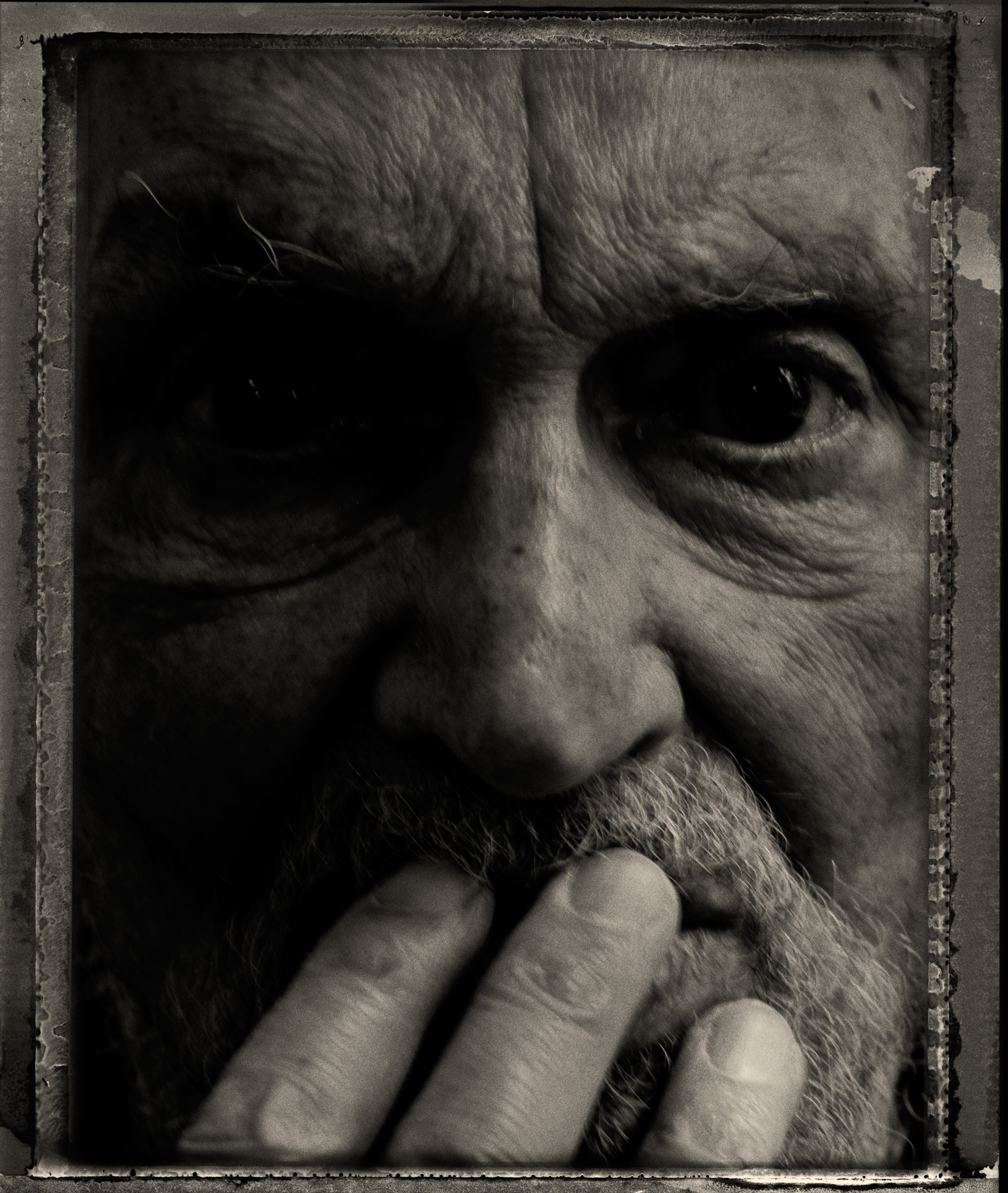 Robert Delpire by Sarah Moon © Sarah Moon