Stéphanie Solinas
A Graduate in photography from the ENS Louis Lumière in Paris, and PhD in Visual Arts, Stéphanie Solinas, 44, explores the thinking process involved in the act of "seeing" and the weaving of the visible and the invisible, of science and belief, of the dynamic between the Self and the Other, which shapes our identities. Her field of investigation extends from the 19th century to the 21st century, from the birth of photography to artificial intelligence.
Solinas was artist in residence at the Villa Médicis,French Academy in Rome (2017-18) and at Headlands Center for the Arts in San Francisco (2018/19). Her work received prizes and grants: Camera Clara Prize, the SCAM Experimental Work Prize, Edouard Barbe Prize, Etant Donnés French-American grant for contemporary art, Fondation des Artistes, CNC.
Stéphanie Solinas had several solo shows in France and aboard (Headlands Center for the Arts, Fraenkel LAB, FOAM Museum, Rencontres d'Arles, La Maison Rouge, Société Française de Photographie, Musée national Eugène-Delacroix, galerie Gradiva, Centre Photographique d'Île de France). Her work is part of private and public collections, among them Centre National des Arts Plastiques, Bibliothèque Nationale de France, Musée d'Art Moderne Centre Georges Pompidou, Musée Nicéphore Niépce in France, Musée de l'Elysée in Switzerland.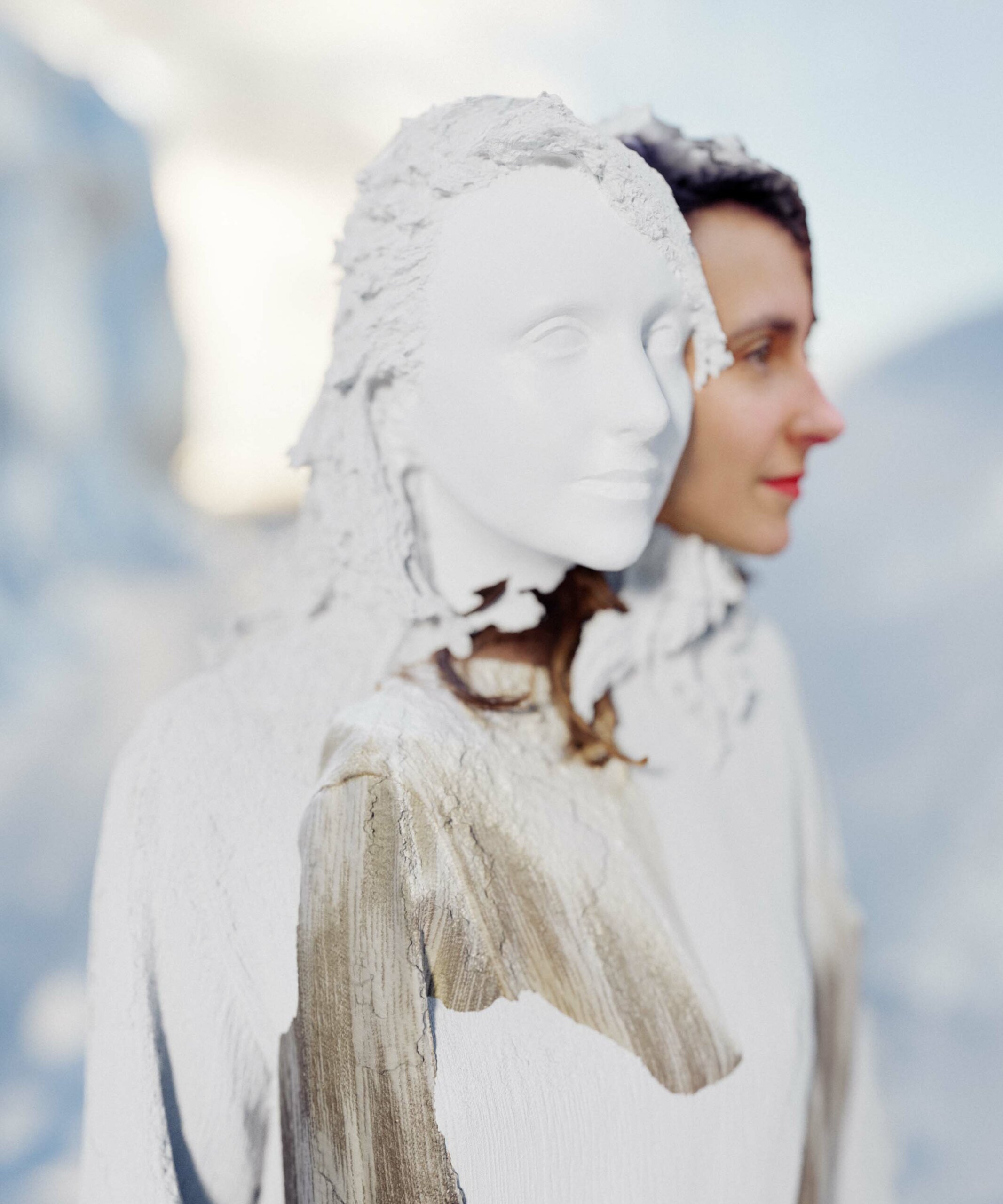 Stephanie Solinas, 2022 ©François Bellabas