Daido Moriyama
Born in Osaka in 1938, Daido Moriyama studies graphic design then moves to Tokyo in 1961 to become an assistant to the great Japanese photographer Eikoh Hosoe. He begins to work independently in 1964.
His first monograph, Japan, a Photo Theater (1968), was immediately acclaimed by the artistic community and was followed by several books that became references in the history of photography, such as Farewell Photography (1972). Daido Moriyama has published over 180 books to date.
As a member of the Provoke movement, which he joined in 1968 for the second issue of the eponymous magazine, Daido Moriyama delivers rich, dense and versatile photographs. His work, often described as raw, blurred and troubled (or, in Japanese, the "are, bure, boke" aesthetics), gave birth to a new street photography practice in which the artist roams the street, confronting and being confronted by public spaces. Daido Moriyama started manipulating silkscreen printing in the seventies, using the technique for his books as well as his exhibition pieces. The Japanese artist also organized interactive events and installations as a way to adapt his discourse to different spaces and situations. 
He also wrote autobiographical texts, such as Memories of a Dog (1984 and 1997), re-issued by Delpire in 2016.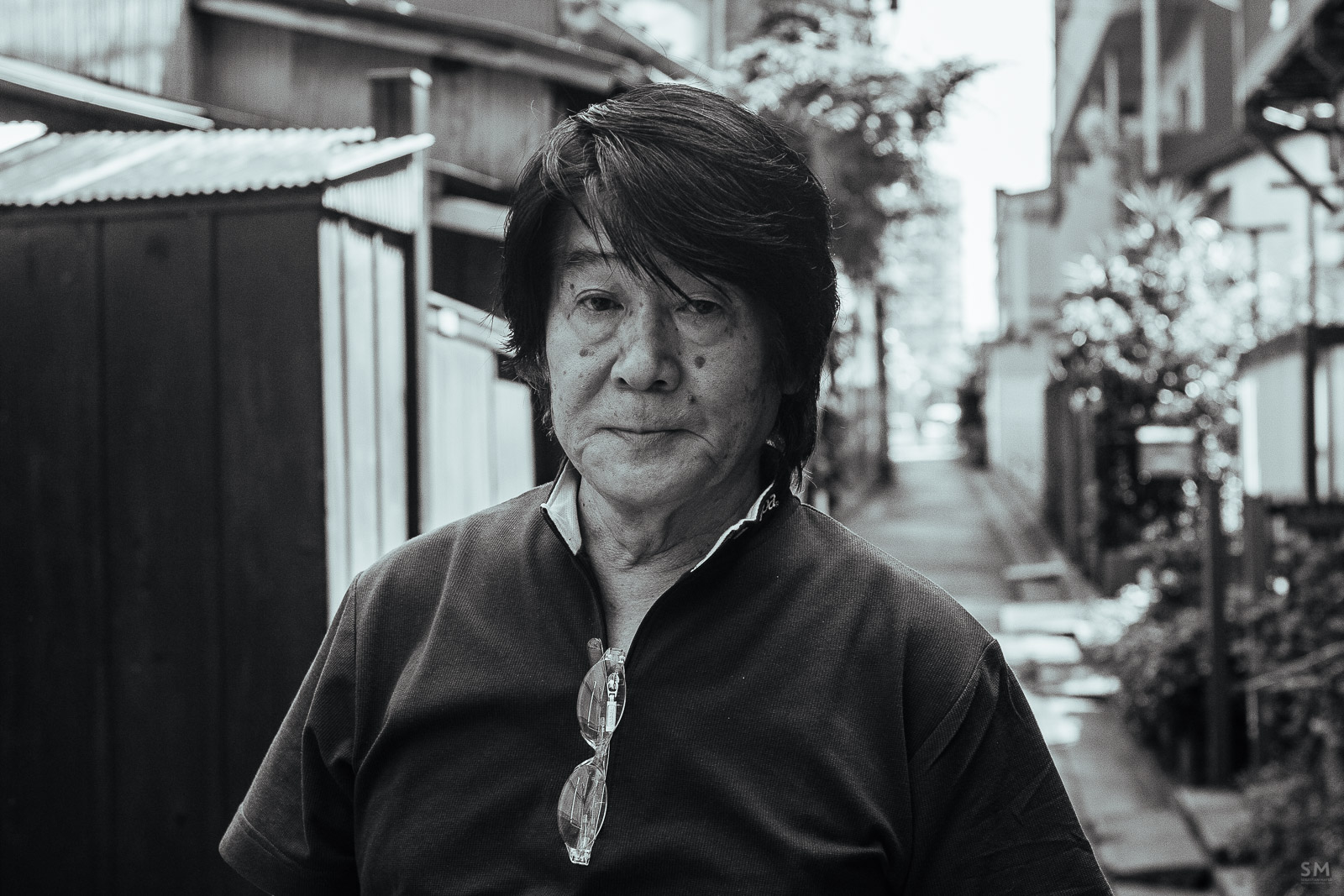 Portrait Daido Moriyama © Sebastian Mayer