How They See - A Conversation with Russet Lederman and Olga Yatskevich
By Lesley A. Martin, Creative Director, Aperture Foundation, publisher of The PhotoBook Review
In 2018, 10×10 Photobooks, a not-for-profit organization with the mission to "foster engagement with the global photobook community through an appreciation, dissemination, and understanding of photobooks," published How We See: Photobooks by Women, a narrated tour through contemporary photobooks by women. Their follow-up project What They Saw: Historical Photobooks by Women, 1843–1999 (10×10 Photobooks, 2021), aims to fill in the historical bibliography of books by women—and in doing so, to unravel our preconceived notions of the photobook form, authorship, and of history itself. This book is the winner of the Photography Catalogue of the Year Award Paris Photo – Aperture Foundation 2021.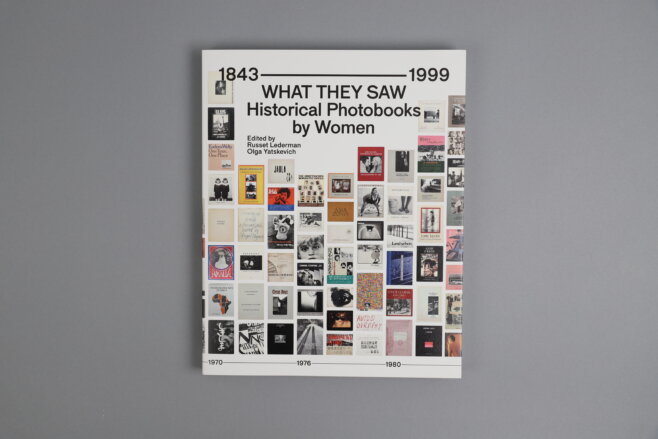 What They Saw
Russet Lederman / Olga Yatskevich
96,00€
Add to cart
Lesley A. Martin: Russet, Olga, let's start at the top: how would you define the ambition of What They Saw?

Russet Lederman: We see this project as a remapping of history; certainly, of photobook history as it has been documented. Mariama Attah, formerly of FOAM, now at Open Eye Gallery in Liverpool, contributes an excellent overview of the project via an introductory essay. She uses the metaphor of a Mercator projection —a two-dimensional map in which the globe is opened up and stretched out, and certain land masses become misrepresented as larger than they should be. Using that metaphor, we are looking to reshape and reexamine areas of photobook history that have traditionally been given inequal weight, which also means including items that were not initially considered photobooks. We include things like unique albums, as well as pamphlets or even promotional literature containing photographs. We are then able to include items like the early twentieth-century album made for the Women's Social and Political Union [WSPU] by Isabel Marion Seymour, which includes fifteen postcards by Christina Broom, an early press photographer and an unofficial photographer of the Suffragette movement. Seymour collected 178 postcards, fifteen of which were by Broom, in an album that she gifted to the WSPU. We also include a carte de visite album put together by Arabella Chapman, a middle-class Black woman whose albums include photographs of her friends and family in late nineteenth-century Albany, New York, as well as photos of the notable abolitionists.
Olga Yatskevich: Mariama does an excellent job of mapping the key questions that come up as we re-explore this history. What is missing from the current photobook history? Why is it missing? What were the factors that facilitated the earlier success of some women rather than others? History needs to be responsive and flexible to consider these questions. Each chapter also opens with an essay considering questions relevant to that particular time period. Why did certain books happen? Why didn't other kinds of books happen at that time? These essays discuss additional cultural, political, and social context for each period as we begin filling in the gaps.
RL: Another key element is the timeline that runs throughout the book, alongside the featured book entries. It establishes chronological order and context, tracing the sparks created by a variety of historical, feminist, and publishing events. The timeline also allows us to share more books, including those we found of interest but could not feature with interior spreads, as well as those that did not fit into the tidy category of a traditional book created by a single woman, but yet had an impact.
OY: The timeline allows us to introduce, for example, Ashraf os-Saltaneh, one of the earliest women photographers in Iran, and Mary E. Warren, who was a Black woman photograph printer in the mid-eighteen hundreds. These are incomplete histories that need further research. The timeline also creates a space to explore collaborations between men and women, including books for which women were part of the team but not the main author or photographer.
LAM: Do you consider What They Saw a history of feminism and the photobook?
RL: It wasn't the original intent. But feminist threads weave through continuously. We assigned the chapter overviews to both men and women, from a variety of global perspectives. Paula Kupfer writes about Latin America; Jörg Colberg from a European perspective; and Michiko Kasahara has written on gender throughout her curatorial life, so she pulls in that perspective from Japan. Often the essays for each chapter skew towards the knowledge base of the writer. The only mandate we gave was that they had to mention books we had selected for that chapter, but they could also bring in other books that we didn't feature.
LAM: How does including items such as the unique albums you mention, which have traditionally been left out of the historical narrative, fit into the idea of rethinking boundaries to properly account for other voices?
OY: We think this is an opportunity to expand the conversation. As we expanded our definition of what can be considered a book, it also became an invitation for other researchers to redefine what else can be included. Another important and related initiative is the 10×10 Research Grants on Photobook History, which we launched in 2020 with the support of our board members, to encourage and support scholarship on under-explored topics in photobook history. We awarded $1,500 grants to three researchers this year: Faride Mereb works with archives of Karmele Leizaola to share her contribution to publishing in Venezuela, Yasmine Nachabe Taan focuses on Catherine Leroy's work in Beirut and her book God Cried [Quartet, 1983], and Uschi Klein researches Clara Spitzer and women photographers in communist Romania. We will have public events to share the progress of their research with the photobook community. The high number of submissions to the grant indicates that we need to continue to support more research into the history of the photobook.
RL: It's not just about expanding the conversation to include women, though. It's pretty much "everyone else." It takes a certain amount of money to make a photobook. It also takes contacts. It takes access. Many times, unless a woman was married to, or the daughter of someone influential, like Anna Atkins or Julia Margaret Cameron, they would not have the resources. It's been a white, upper middle-class pursuit. Early on we were very actively looking for photobooks created by Black woman in the sixties, seventies, and eighties. I ended up speaking with people like Coreen Simpson and Gylbert Coker, who were part of Where We At, a Black women's group founded in the 1970s that formed specifically to provide exhibition opportunities for Black women.  They flat out said, No one was funding our projects. So you have to look at what was available to them. In a group email exchange with academics and researchers who specialize in African and South Asian photography, one of the participants told me that our frame is wrong—and I realized she was right. We really had to open up our definition of the photobook to include anything that was in book format, and that could mean a few pages, or it could be a portfolio, or a set of flyers or posters accumulated together. Opening up the map also means opening up how we define what a book is. These books have always been out there. It is just that photobook history hasn't seen them because of its myopic perspective.
LAM: Who would you define as the audience for this book and how are you going about reaching them?
OY: Finding an audience for this book connects to our concept of public reading rooms and inviting people to touch the books and spend time with them. For How We See, we had a reading room at the New York Public Library that was open to anyone who happened to be in the building. I think we were able to share the project with people that otherwise wouldn't make it to a photography-specific exhibition; people who had never thought about the photobook before. The reading room was also presented at universities where we worked with students, for example, at the Massachusetts College of Art and Design in Boston. Students picked their favorite books, did a little bit of research, and made presentations during the reading room. Similarly, the aim with What They Saw is to take it to various locations where we'll hopefully reach different kinds of audiences.
RL: The photobook world is very niche, but it has expanded greatly, obviously, in the last few decades. I love this nerdy world, and I'm certainly part of it, but I think it has the potential to implode if it's not careful. It's dangerous if we don't look beyond. This has meant rethinking where and how we present material.
OY: Even the word "photobook" is something that the average person doesn't necessarily know. We've created our own language, and that language doesn't always translate. For What They Saw, we tried very hard to keep the language from getting too esoteric. We purposefully brought in a copy editor who is not from the art world to work with us. If she flagged something and said, "I don't get what's meant here," we had to step back and look at it carefully.
LAM: The discourse around the photobook often asserts that close attention to its particular history is a crucial means of expanding the canon of photography. And yet, some have pointed out that photobook history itself is in danger of becoming overly canonized and insular.

RL: Yes, and that's dangerous. An organization that has been very committed to countering this is the PhotoBook Museum, whose goal is to reach a larger community. They're looking at bringing books into the streets, whether it's in a shipping container in an old industrial site, or on billboards on the side of a street in Cologne. It's about staging workshops for those who have never made a photography book and empowering them to come with their family photos or their Instagram photos to make a book. We hope that some of the things we're doing touch on those sensibilities and approaches.
OY: We also thought about a wider audience in the visual approach to the book, which was designed by Ayumi Higuchi, a FOAM staff designer. It was our intention to create something exciting, dynamic, and highly illustrated. The essays and descriptive blurbs deal with sociopolitical and cultural events as much as aesthetics. We wanted it to be inviting and enjoyable for anyone with any level of knowledge of photography.
LAM: At the conclusion of two fairly extensive research projects driven primarily by the quest for women photographers, but that have also served to open up all these other areas, what have you learned?

OY: I think we learned—and now hope to show—how much is missing from this history. There are so many questions posed in this book that will have to be answered by other researchers, and we hope people will feel inspired to keep filling gaps and omissions in incomplete histories, to include not only women but other missing voices.
RL: We started this project by refusing to fully buy into the existing photobook history. History is fluid—it's not a fixed, static thing. What They Saw is a snapshot of women's involvement in photobook history during a 156-year period, based on what we brought in and could get our hands on. I'm sure errors and omissions will be found—and we welcome those discoveries, including those from outside the narrow perspective of the photobook history audience and photobook collectors. Collectors support photographers by buying books, too, of course, but we're always asking how to make this history, this community, and all these endeavors open to a wider audience.
LAM: It's interesting to me that the earliest histories of the photobook were literally written by dealers and published in their sales catalogs, right? Then that became overlaid by history written by collectors—like Martin Parr or Andrew Roth. And now we see a turn to more indepth scholarship and research. It seems like we are truly moving into a new phase of how photobook histories are told.
OY: That sounds accurate. We're on a mission to discover and highlight more photobooks by women and others missing from the existing histories. All our efforts are more or less directed at that task.
RL: I want to point to one more important element in the book, which is a section that includes books on photography written by women. For example, Lucia Moholy's A Hundred Years of Photography 1839–1939 [Bauhaus-Archiv, 2016] and Jeanne Moutassammy-Ashe's Viewfinders [Writers & Readers, 1993]. Or people like Catherine Weed Barnes Ward, who was the editor of American Amateur Photographer. She was a member of several mostly male photographic organizations including the Camera Club of New York. She wrote extensively advocating for women to take up photography. This section is clearly incomplete, Western-leaning, and English-language-centric. But it's a starting point. And getting other people interested in things like this begins by opening up our understanding of history—that's the first step.
Russet Lederman is a writer, editor, and photobook collector who lives in New York. She teaches at the School of Visual Arts and is a cofounder of 10×10 Photobooks and the Gould Collection.
Olga Yatskevich is a cofounder of 10×10 Photobooks. She is a contributing writer to Collector Daily and the founder of the Facebook PhotoBooks Group. She was also involved with the Anamorphosis Prize, which promoted excellence in the field of self-published photobooks and photo-based artist books.
This conversation was originally published in The PhotoBook Review 020, Novembre 2021. All rights reserved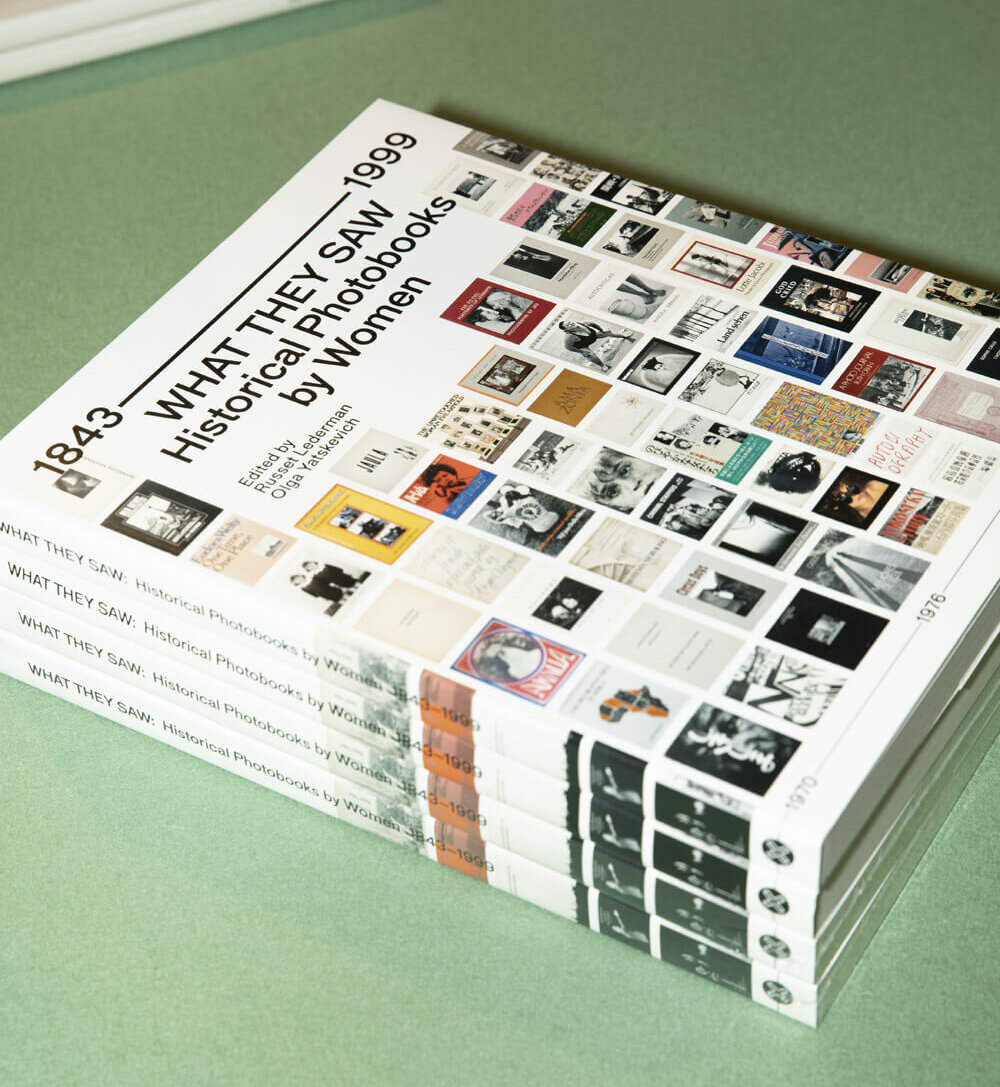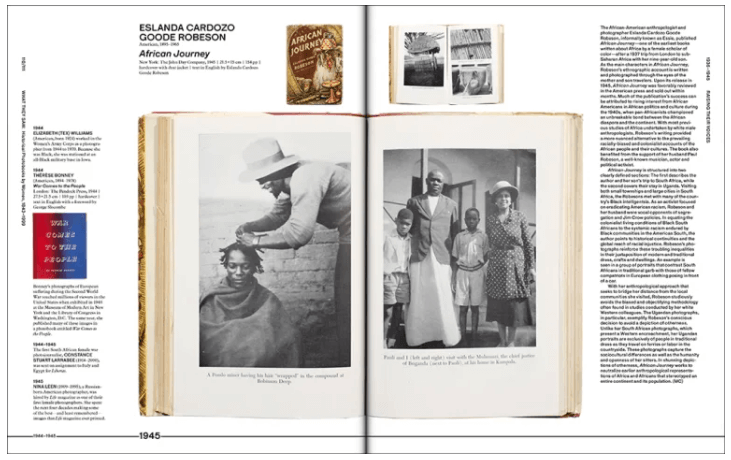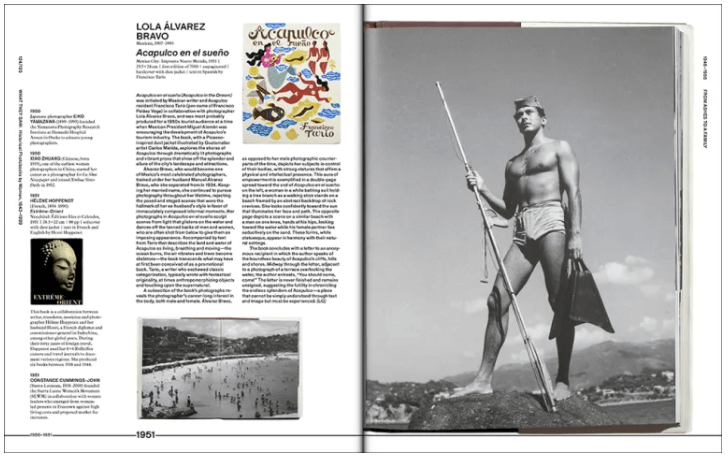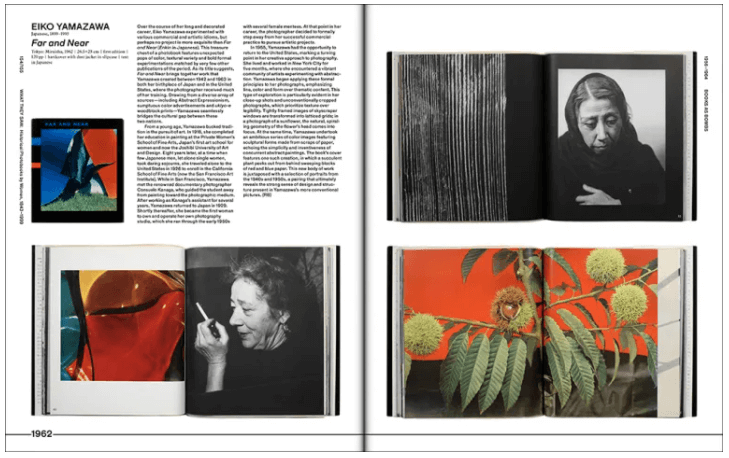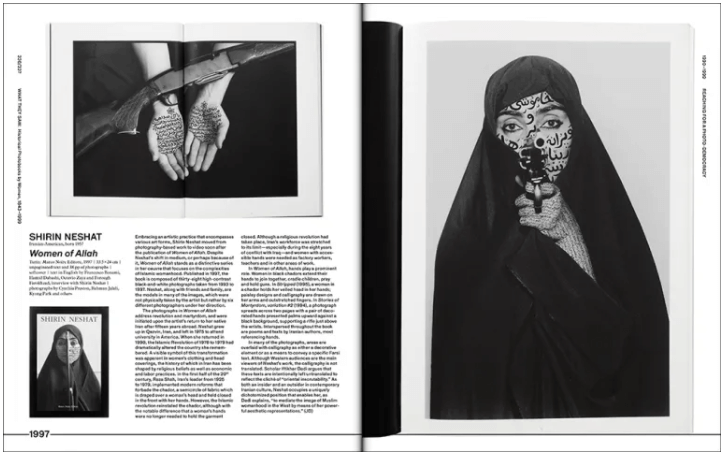 DISCOVER THE BOOK AND OTHER RELATED WORKS ON THIS SUBJECT